About me

Here I am, my name is Marco Gabbin, I was born in 1973 in a little province of Asti in Italy.
Now I'm living in Ivrea, near Turin, where I'm working too. I'm an Telecomunication engineer but, as soon as I have time, (after work, during the WE, my vacations), I spend my time in mountain....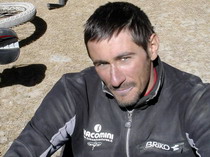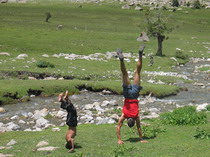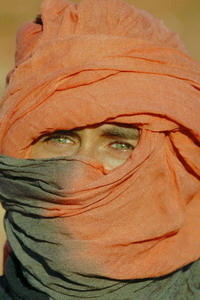 Here my passions

MTB, race bike and cyclotourism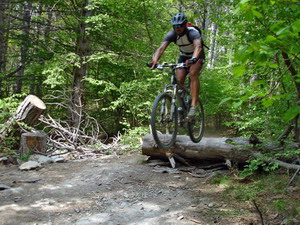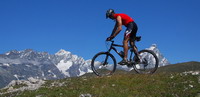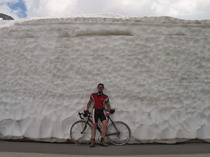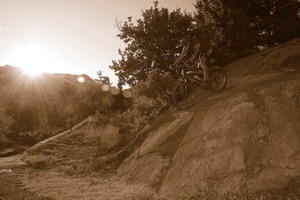 Mountaineering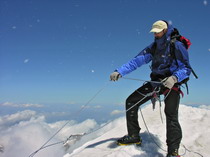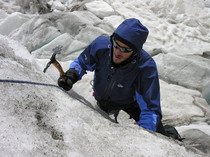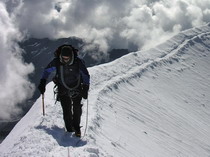 Snowboarding (some years ago...)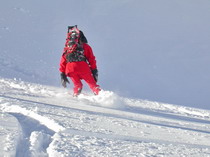 Skymountaineering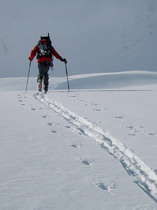 Here my "adventures"...


Over 4000m. climbed on Alps- Note


1) Dome de Neige des Ecrins Ski
2) Gran Paradiso Cramp./Ski (2)
3) Monte Bianco (from Cosmique) Cramp.
4) Mont Blanc du Tacul Ski-Cramp.
5) Aiguille de Rochefort Cramp.
6) Grand Combin (Valsorey) Cramp.
7) Grand Combin (Graffeneire) Cramp.
8) Dent d'Heren Cramp.
9) Breithorn Occidentale Ski-Cramp.(3)
10) Breithorn Centrale Ski-Cramp (3)
11) Bheithorn Orientale Cramp.
12) Gemello Bheithorn Cramp.
13) Roccia Nera Ski-Cramp. (2)
14) Polluce Cramp.
15) Castore Cramp.
16) Lyskamm W. Cramp.
17) Lyskamm E. Cramp.
18) Nordend Cramp.
19) Zumstein Cramp.
20) P.ta Gnifetti Cramp./Ski (4)
21) Parrot Cramp.
22) Ludvigshohe Cramp.
23) Corno Nero Cramp.
24) Piramide Vincent Cramp. (2)
25) Giordani Cramp.
26) Bishorn Cramp.
27) Nadelhorn Cramp.
28) Alphubel Ski
29) Rimpfishhorn Cramp.
30) Allalinhorn Ski
31) Strahlhorn Ski-Cramp.
32) Weissmeis Cramp.
33) Monch Cramp.
34) Aletschorn Cramp.
35) Bernina Cramp. (Member of "club 4000m.)

Others over 4000m.
- P.ta Union (4700m.) (Peru', Cordillera Blanca)
- Toubkal (4165m..) (Morocco)
Over 5000m.
- Kalapattar (5550m.) (Nepal - Kumbu valley)
- Nevado Pastoruri (5200m.) (Peru', Cordillera Blanca)
- Nevado Pisco (5760m) (Peru', Cordillera Blanca)
- Nevado Urus (5490m) (Peru', Cordillera Blanca)
- Nevado Ishinca (5530m) (Peru', Cordillera Blanca)
- Gondogoro Pass (5640m) (Pakistan)
- Gondogoro Peak (5700m) (Pakistan)
- Thunupa (vulcano) (5200m) (Bolivia)

Over 6000m.
- Huayna Potosi (6088m ) (Bolivia)
- Illimani: (6445m) (Bolivia) (summit not reached due to a snow storm of 3 days before)

Travel -trek-Expeditions
- MTB: TIBET - Lhasa-Katmandu expedition
- MTB: Ladakh Expedition
- MTB: Morocco- raid/Expedition and Trek to J.Toubkal
- Trekking in Kumbu vallery
- Trekking in Annapurna Circuit and Annapurna Sanctuary/BC
- Trekking- Mountaineering Peru'- Cordillera Blanca
- Patagonia: Ushaia-Perito Moreno-Torres del Paine-Cerro Torre/Fitz Roy
- Pakistan Expedit.: Concordia-CB/K2, Pastore Peak not reached , Gondogoro Pass, Gondogoro Peak
- Bolivia Expedition: Thunupa, Huayna Potosi, Illimani
- Jordan: Wadi Rum trek, Petra

Majour interesting peaks less then 4000m. climbed on Alps

- Monviso, Emilius, Falere, Faroma, P.ta Calabre, Gran Vaudala, Ruitor, Tsanteleina, C.ma Entrelor, Kurz, Mont Gele',Traversata dei Camosci, Cevedale, Petit Mont Blanc,Tersiva,etc., etc.

Pass did with racing bike (on alps)
From West to East: Maddalena, Agnello, Iseran, Nivolet, Colle S.Carlo, Piccolo S.Bernardo, G.S. Bernardo, Joux, Sempione, Spluga, Bernina, Forcola di Livigno, Stelvio, Gavia,Gardena, Camoplongo, Pordoi, Sella



©Copyright: Marco Gabbin
All rights reserved

Home
---------------------------

Write me: Marco Gabbin

---------------------------

Member of "Club 4000"




---------------------------


My favourite Links:



For any inform. about
mountains
www.summitpost.org/

MTB expeditions
www.bikeadventures.it/

Incredible adventures...
www.stormkorp.se/

Friend pictures
www.francescodegiuseppe.com/

Friend pictures/adventures/travels
www.outdoorfanatic.altervista.org/

My C.A.I. section
www.caichatillon.it